McLloyd is proud to announce its partnership with Urban Edge Network (UEN), as we engage with our flagship D1 college football team, Grambling State University Tigers. This partnership will allow other Historically Black University and College (HBCU) athletic programs the opportunity to benefit from the revolutionary technology that will bring their programs to the forefront.
Head Football Coach, Hue Jackson reached out to Laurent Debrousse of McLloyd to bring the technology to his football program.

"I saw the McLloyd technology at work first-hand early in 2021 and knew that it would be a perfect tool for my players. McLloyd's GPS system collects real-time data on players' movements during training, practice, and games. Once analyzed, the data is critical to preventing injuries and improving performance. Thanks to our relationship with Hardy Pelt, Co-Founder of UEN and McLloyd, Grambling's football players are positioned to be their best", said Hue Jackson, Head Football Coach.

Dr. Trayvean Scott, Vice President for Intercollegiate Athletics at Grambling State University , says "We're grateful to have partners in Hardy Pelt, Urban Edge Network and McLloyd Performance. They're helping provide our football program with the resources needed to ensure that our student-athletes can compete, train and recover at the highest level," said GSU Vice President for Intercollegiate Athletics Dr. Trayvean Scott. "Our head coach, Hue Jackson, is hard at work building our G-Men and this partnership allows him and his staff to continue to develop higher-caliber student-athletes, fully prepared to perform at their highest level."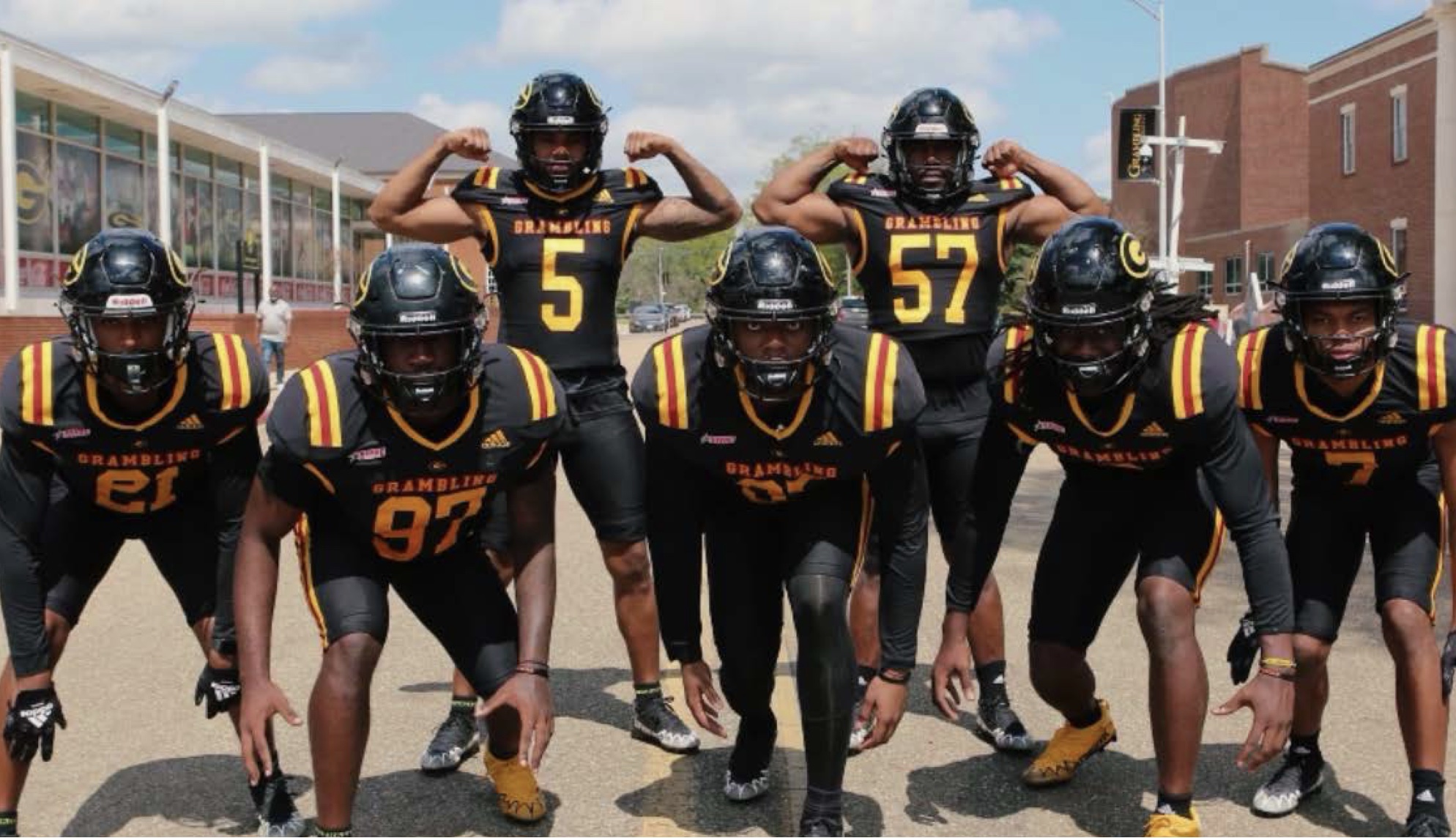 About the Urban Edge Network x McLloyd partnership
UEN and McLloyd have joined forces to bring state-of-the-art technology to four HBCU football programs across the country, beginning with Grambling State University. Acting as the "test pilot" for McLloyd's proprietary technology, Grambling will lead the way for other program participants which will include Florida Memorial University, Norfolk State University and Viriginia State University.
"This partnership with McLloyd is consistent with our mission to help brands connect authentically within the HBCU community while also providing the institutions with monetization and value-added opportunities. Our goal is to share the data highlights chosen by the team Head Football Coaches with scouting agencies and other media outlets to enhance exposure of HBCU student-athletes to better position them for a career after college. Grambling State University was our first client and member of the HBCU League Pass+ streaming channel so it only made sense to ensure that Coach Jackson's football team was the first team to benefit from this partnership. We look forward to the opportunity to bring McLloyd's technology to other HBCU's across the country," said Hardy Pelt, Co-Founder UEN.
Hardy L. Pelt – Founding Member/ Chief Revenue Officer at Urban Edge Network, LLC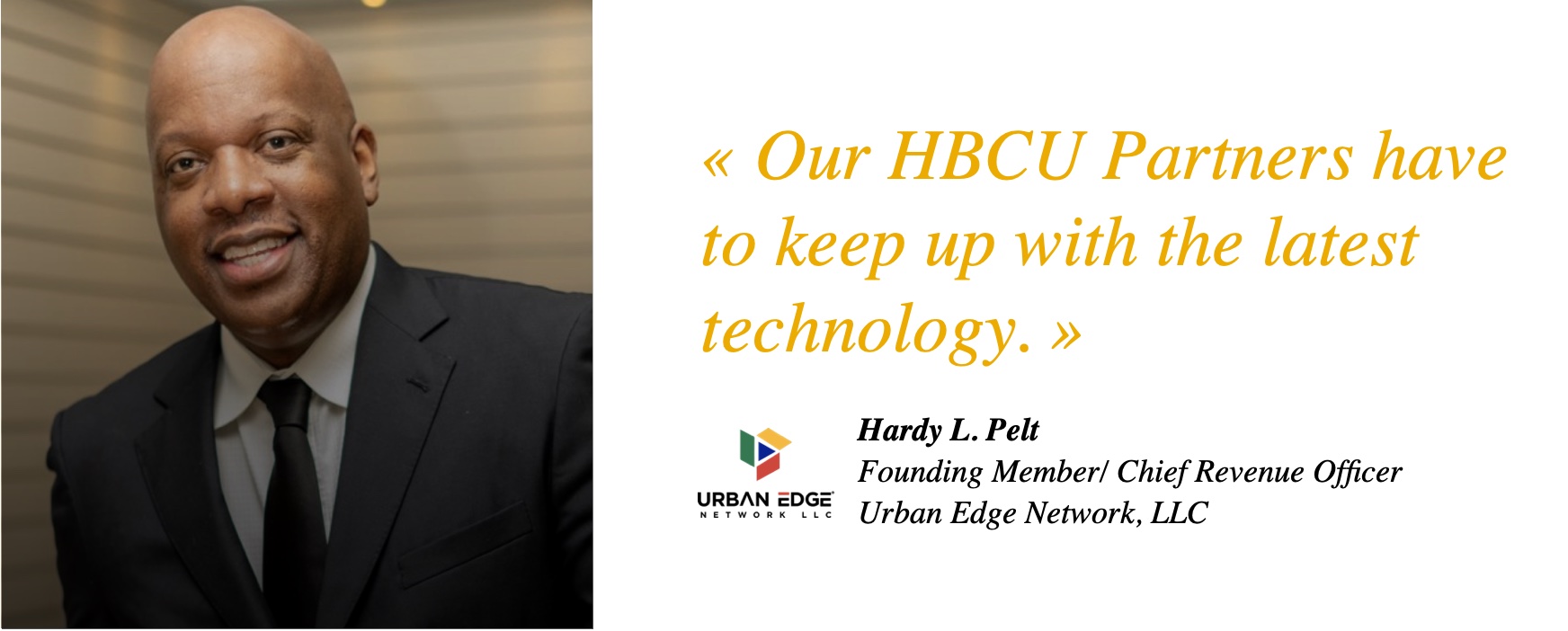 "We are thrilled to be working with Grambling State University and Urban Edge Network to bring our technology to the forefront of sports training and competition. Our GPS system is a game-changer, and we are excited to be partnering with innovative organizations like UEN to help bring this technology to more schools and athletes. " says Pierre-Arnaud Coquelin, CEO of McLloyd.
Coach A.J. to support staff with data analysis
The data sports consultant Adolph "Coach A.J." Joseph, owner & CEO of Get Right or Get Left has utilized the McLloyd GPS system for 4 years now. He says it has been a huge game changer for him on how much more information he's been able to gather and apply/adjust within his training program for his athletes.
 Coach A.J. will be providing reports that will help & influence the team's practices, game planning, as well as measures to help prevent and/or mitigate injuries.
« Thanks to my experience of using Mclloyd system I will be here to support the staff remotely and help coach Leonard to save time and be very efficient on how to read training/practice data » – Adolph "Coach A.J." Joseph – Owner & CEO of Get Right or Get Left