In their first year in NISA, Valley United FC have taken advantage of the league's partnership with McLloyd to benefit from our unparalleled performance technology. The team remains undefeated in 2022 and finds itself sitting at the top of their pool.

Valley United Football Club
Founded in 2020 in the suburbs of Phoenix, Arizona under the name "Atletico Olympians FC", Valley United FC rebranded to its current name in 2022 while making the transition into professional football and joining NISA that same season. Even though the club is still young, its trophy cabinet is far from empty: VUFC has earned multiple UPSL Arizona Division championships and participated in the 2021 NISA Independent Cup. The club is also earning a reputation for its strong development program. According to VUFC Strength & Conditioning Coach Juan Luis Castillo, the goal is clear : "Being a new club, our ambition is to grow daily in all areas, but without a doubt the most important is to win the next game and to be able to excite our fans with our style of play ".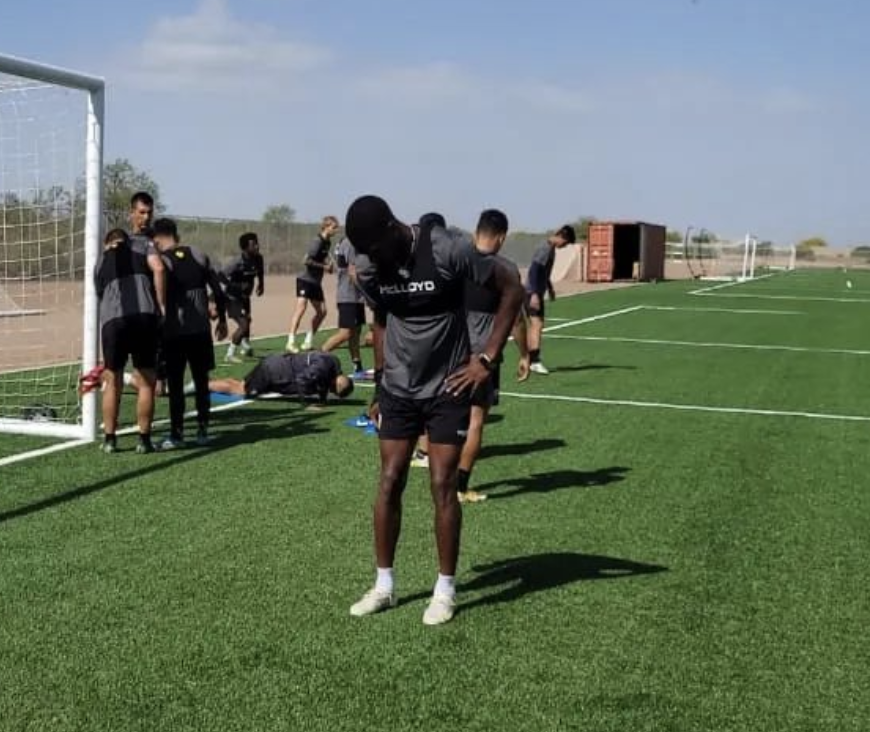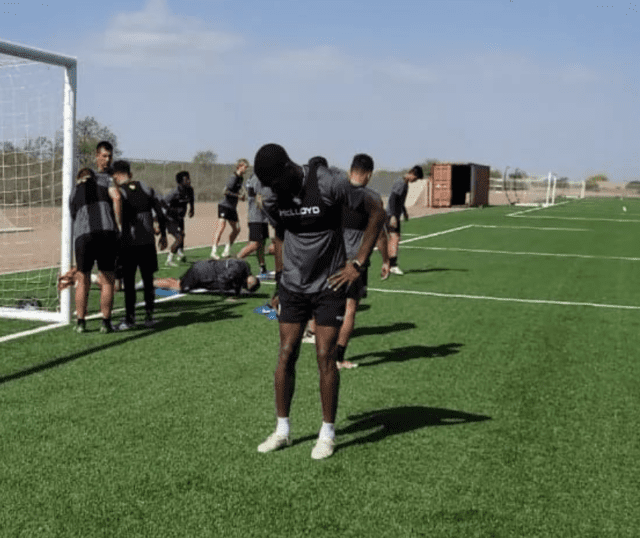 As the first LatinX-owned NISA franchise, VUFC is faithful to its mission "to unite our valley and cultivate the future" and are able to position themselves as drivers of equality and inclusivity in the American soccer landscape. That social component aligns with our own values and provides an exciting social dimension to the partnership.
The club has made substantial investments to optimise player performance in order to meet the requirements of professional soccer. Thanks to our technology, Valley United now have access to over 200 performance-related metrics that can be measured and analyzed in real time. Our STv4 trackers will help Adrian Gaitan, Juan Luis Castillo and their men gain the competitive edge necessary to perform at the elite level. Check out the club's webpage for more information and updates as well as their schedule and results.
We take immense pride in working alongside Head Coach Gaitan, his staff and his players. Their innovative and intrepid approach to the game is completely in tune with our own and we are excited to play a role in the club's future.
Hear from Valley United S&C Coach Juan Luis Castillo
The program that you have offered us is complete, and helps us to control many aspects of the workload, while improving the tactical disposition when we have the map.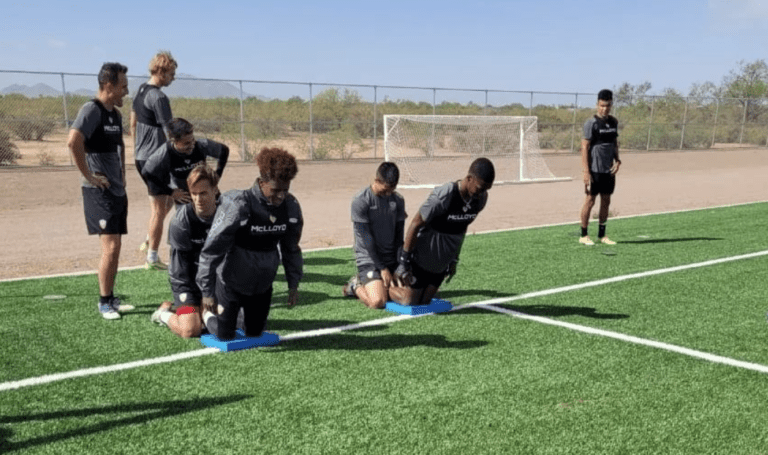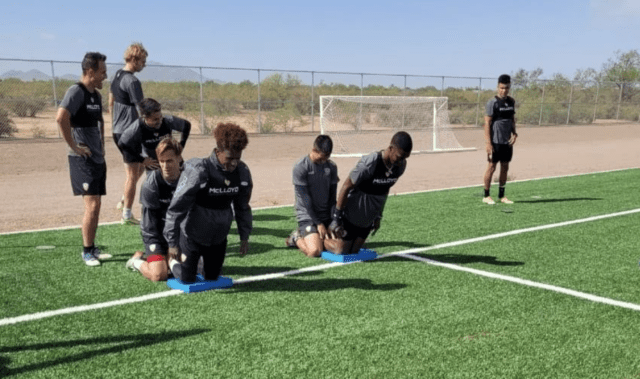 McLloyd is a crucial tool for Valley United development as a professional team, helping them daily to reach their goals in terms of performance optimisation and injury prevention : "We use it every day, the recovery day I focus a lot on compensating the efforts of those who did not play or played less minutes in order to get closer to match loads (although we know it is impossible). The other days we work with locomotor, metric, metabolic and stress parameters, thus getting closer to the best performance of the player for the next match. And of course we use it on match day, it's a big part of the base to improve and get closer to the real data in later training sessions." says Castillo.
McLloyd's unique technology offers a number of possibilities from a coach's point of view :
"It is true that I personally like to have all the physical aspects very controlled, to which I attach to your data the RPE (Subjective Perception of Effort) and with Power BI tables I can create parameters of relative metrics and absolute metrics. At the same time that I compare relative and absolute loads both at general and individual level, since it helps us to know the risk of injury and the progress in the performance of the player, parameters that we can measure through the alarms of McLloyd's program and through the alarms that I create with the above data."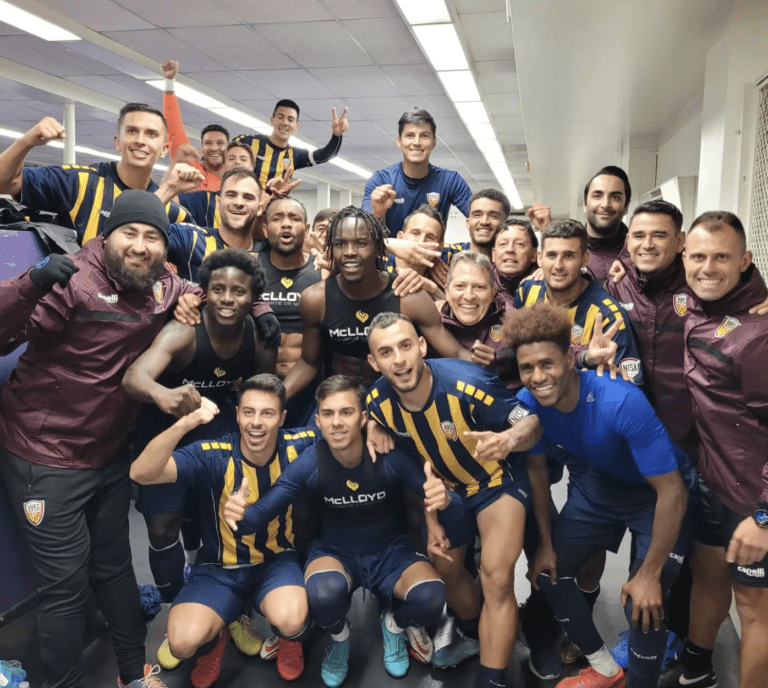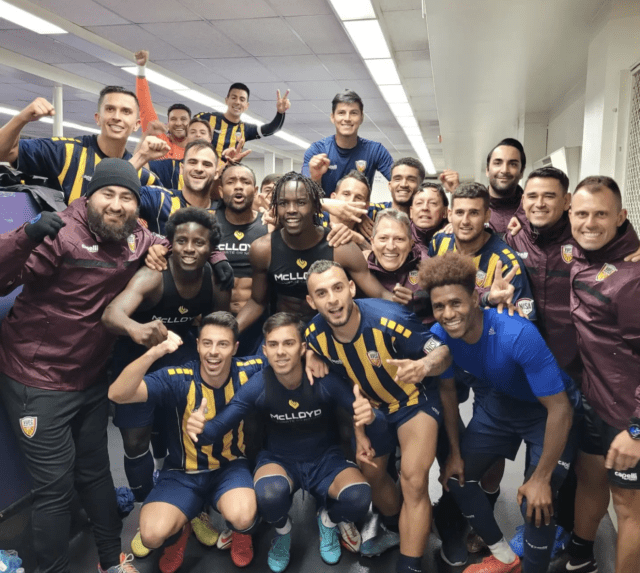 McLloyd and NISA
The National Independent Soccer Association and NISA Nation have been partners with McLloyd since 2021. This partnership provides all NISA and NISA Nation clubs with an opportunity to work with our world-class GPS and biometric tracking system over the next two years with a preferential pricing policy. Founded in 2017, NISA's mission is to bring professional football to every city in the United States. As a pro league member of U.S Soccer, NISA focuses on a model based on meritocracy. Clubs control their own leagues and own their intellectual property, without the barrier of territorial rights. In the context of its membership to the U.S Soccer Federation, NISA runs the mid-summer Independent Cup, a competition open to independent clubs, both professional and amateur. Additionally, it owns NISA Nation, an incubator league designed for clubs who wish to turn professional. For additional information about NISA, you can visit their website here. For news and updates, follow NISA on Twitter  and Instagram.
To learn more about the McLloyd Tracking solution, click here.