Over the weekend, McLloyd was in Miami, Florida, helping the Miami Speed Lab host the first of many Speed City events this season. We are very proud to partner up with Jordan Collins and rest of the Miami Speed Lab crew in their ambition to help athletes and coaches accelerate their dreams.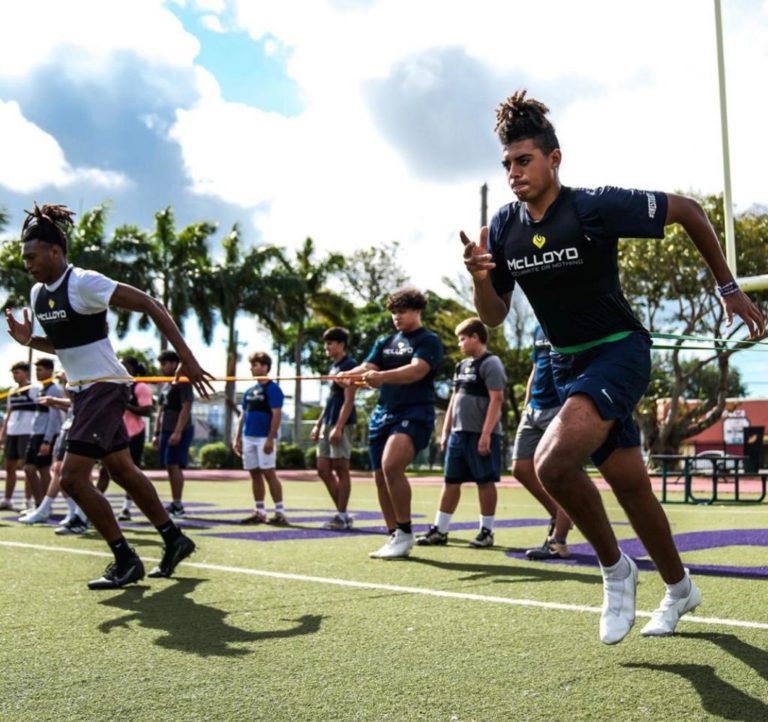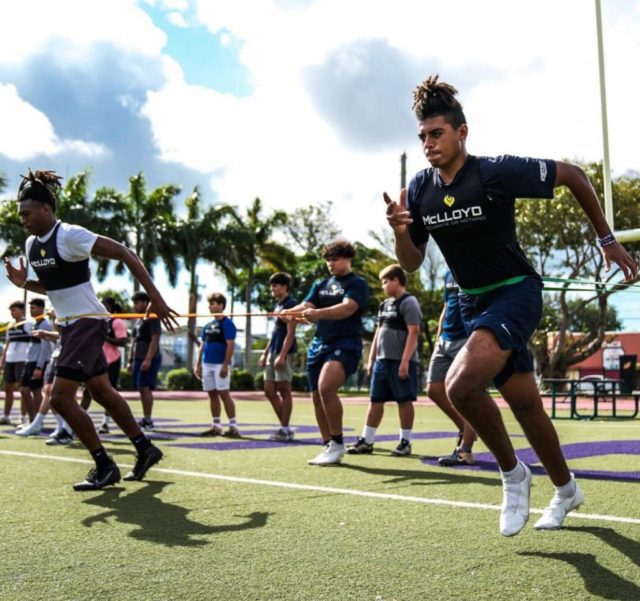 What is the Miami Speed Lab?
The Miami Speed Lab was created in partnership with Les Spellman and the Universal Speed Rating to help athletes and coaches accelerate their dreams of improving speed with a three pronged approach to enhance speed. First, there is a speed assessment to investigate strengths and weaknesses, followed by a speed analysis whereby the athlete is shown his speed potential. Finally, the athlete is given an in-person or online 6-week speed program.
Les Spellman is considered one of the best speed performance coaches in the USA. He has trained a number of NFL and USA Rugby players as well and Olympians, NCAA, and elite high school athletes. Spellman is also the founder of Universal Speed Rating (USR) with the goal of empowering human speed performance and helping athletes play faster. USR is the first platform to offer athletes the possibility to map our their strengths and optimise their potential through various performance metrics and precise data. Les Spellman and his colleagues Jay.P and Ciara Murray were all three in Miami to oversee the event.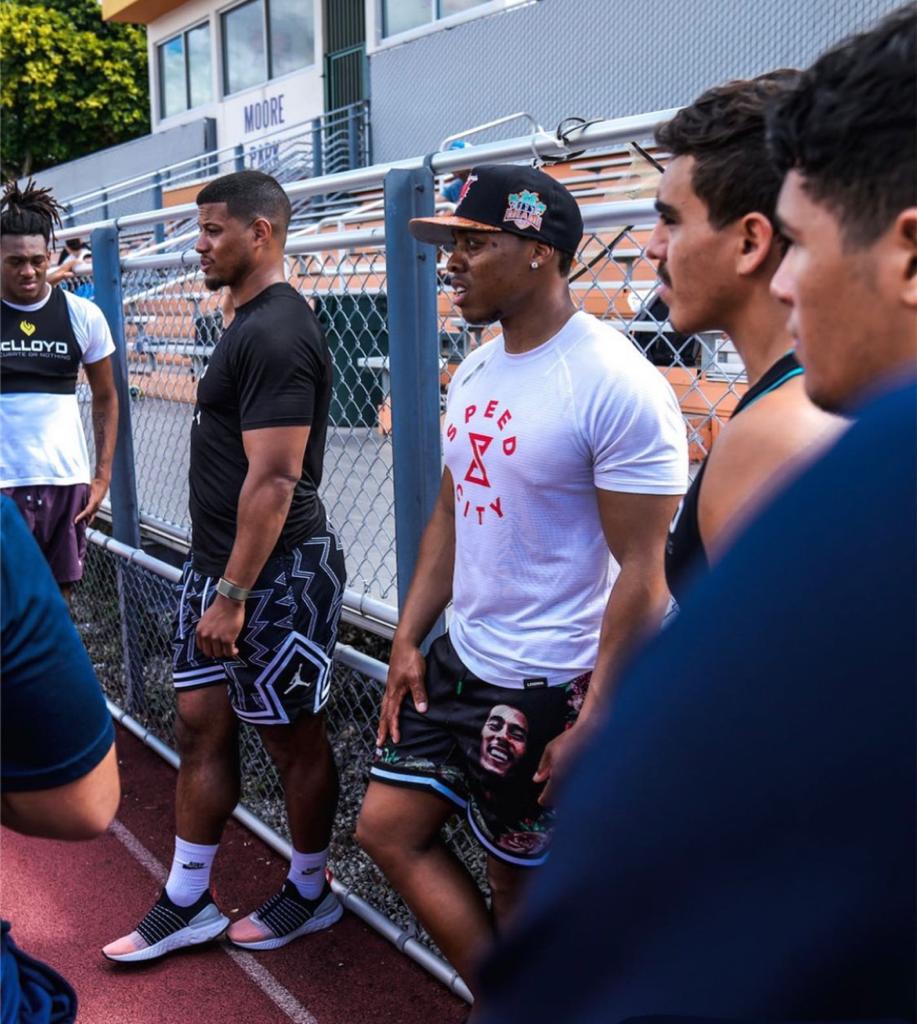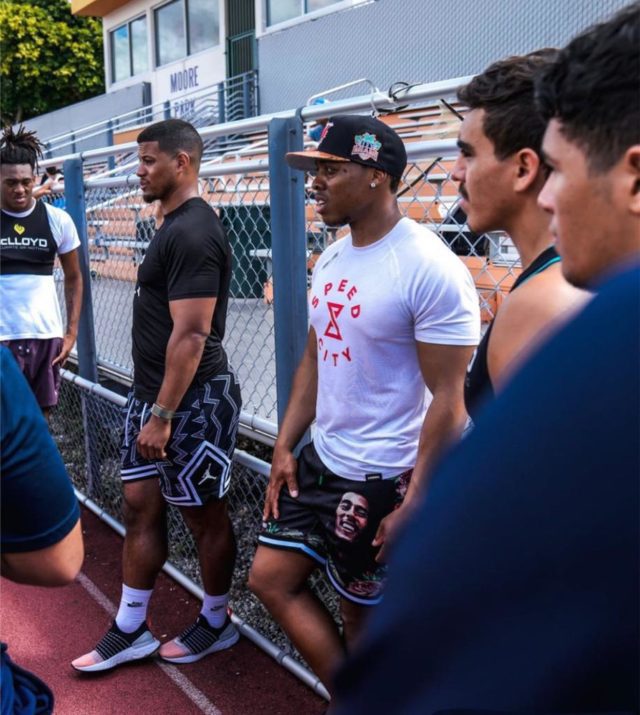 Through biomechanics, advanced technical training and individualized programs, Spellman's mission is to help athletes and coaches master speed and make the leap from good to great. McLloyd is proud to associate its brand with Spellman and excited to continue providing him and his athletes with our unparalleled sport performance technology.
The Miami Speed Lab Team
Jordan Collins is the owner of the Miami Speed Lab. He graduated from Auburn University with a Master's degree in Biomechanics and Human Movement and also holds DBC Level One, CSCS, FMS, and TMR certifications. With 17 years of experience, Jordan specializes in youth-professional athlete development. He focuses on speed, power and mobility enhancement. Additionally, a section of his career is devoted to injury prevention, return to play and movement therapy.
With him are Elise Caldwell and Nikki Haimes. Elise has been a licensed athletic trainer (ATC, LAT) for 10 years. Her passion lies in injury prevention, sport-specific training, and post-injury return to play. She utilizes soft-tissue and rehabilitative techniques, along with proper movement and performance coaching to help clients reach their goals. Nikki played 4 years of professional soccer after college with a current career as a Certified Strength and Conditioning Specialist and licensed soccer coach. She is the founder of GAINS WITH HAIMES focusing on both youth development and soccer specific field work.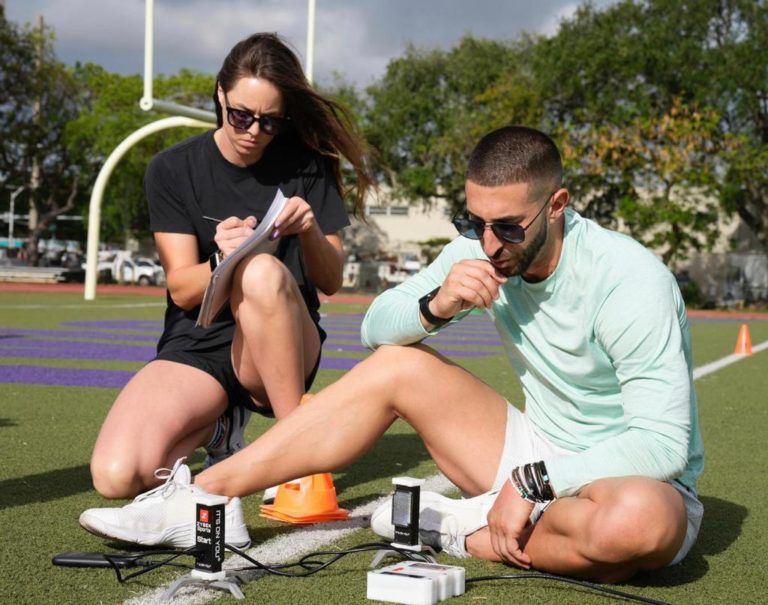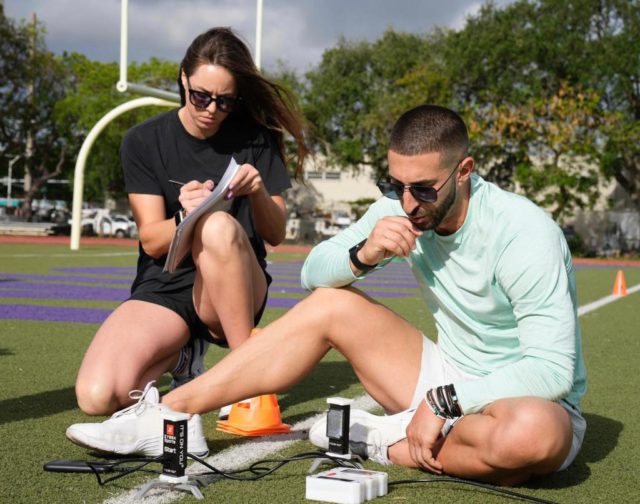 Jordan's work at the Miami Speed Lab is multidimensional and fits in perfectly with McLloyd's solution:
At the Miami Speed Lab, we focus primarily on movement competency, speed development & injury prevention. Through the use of McLoyd, we have been able to gather proper data in order to guide accurate volume & intensity demands of our athletes training. Being able to target specific velocity demands has made training more accurate and efficient, along with the ability to alter training loads based on an athletes recovery.
Speed City
But even though the Miami Speed Lab trains athletes all year round, Speed City events are always special says Jordan.
"The event went wonderful this weekend. We had roughly 30 participants, focusing on youth athlete development. It was an unbelievable events for athletes to learn about speed & for coaches to connect and network within our industry.  This is the first of many speed clinics the Miami Speed Lab will be hosting, as we have multiple events planned for the summer and fall !"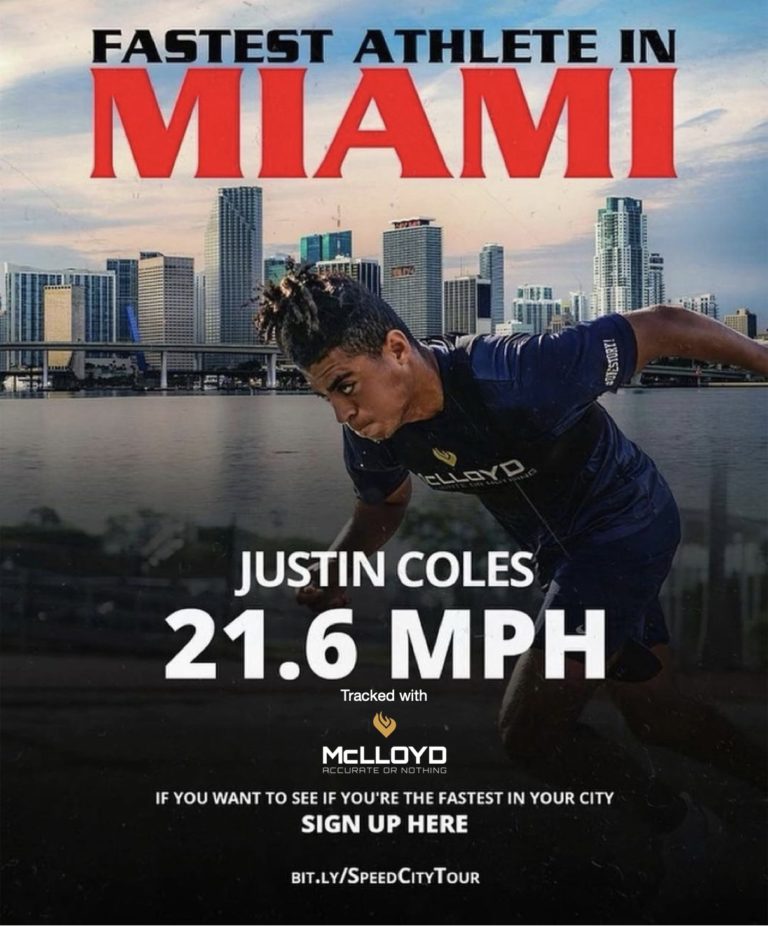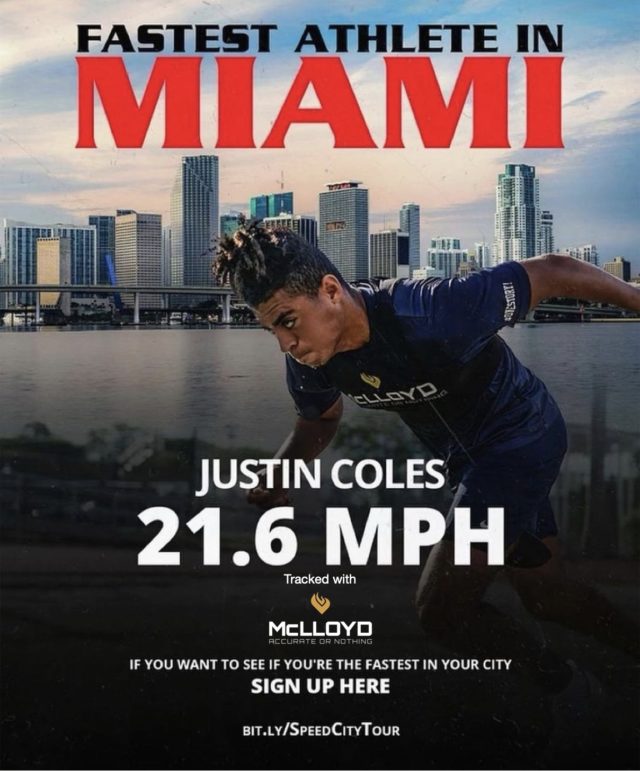 Here are the dates and locations of the next events on the Speed City Tour :
San Jose : April 23
Tucson : May 28
Pocatello : June 4
Chicago : June 25
To learn more about the McLloyd Tracking solution, click here.