McLloyd is proud to be the official tracker of Global Team Horse Racing in South Africa. 
What is GTH Racing? 
Global Team Horse Racing (GTH), a subsidiary of Super Six Racing (UK), is a fast paced, thrilling spectator sport, specifically aimed at a new generation of fans. GTH is a gamechanger, the definitive team horse racing product, that merges live and digital elements into an exciting entertainment product that is broadcast across multiple platforms, attracting, and engaging a younger, more diverse, and globally connected fan base.
GTH reimagines the sport of horse racing for future generations of fans by creating a fast-paced, easy to understand, and hugely entertaining experience – fun for the entire family.
This is a world first where night riders compete in teams which go head-to-head over four weeks to determine the series champion.
The race meetings are fast paced with no more than fifteen minutes between races. The short breaks between races are packed full of thrilling entertainment to keep fans fully engaged.
Three teams will compete in the inaugural GTH series. Each event in the series is held under lights over 4 nights. Each team is composed of 1 team manager, 1 team captain, 8 night-riders and 64 horses.
Each week sees two teams go head-to-head in a thrilling competition. Teams are awarded points based on the placements of their night riders, with the team with highest point tally winning the round. Over three weeks teams will battle it out for a place in the final which takes place in the fourth and final week.
The first leg of the GTH series took place at Hollywoodbets Greyville Racecourse in Durban, KZN, South Africa and kicked off on Friday August 5th, 2022.
You can check out their website by clicking here.
McLloyd Racing
Launched in 2018 with trotting races in France, McLloyd tracking system covers now every tracked race in France over more than 40 racecourses, including the Qatar Prix de l'Arc de Triomphe and The Prix d'Amérique Legend Race.
The system delivers in real time more than 30 indicators for each horse with the highest accuracy. We are proud to expand our horizons and bring our technology to South Africa. Our GPS Tracking system will be used to capture racing data in real time and provide fans with digital representations of the data we track, in a bid to increase fan engagement.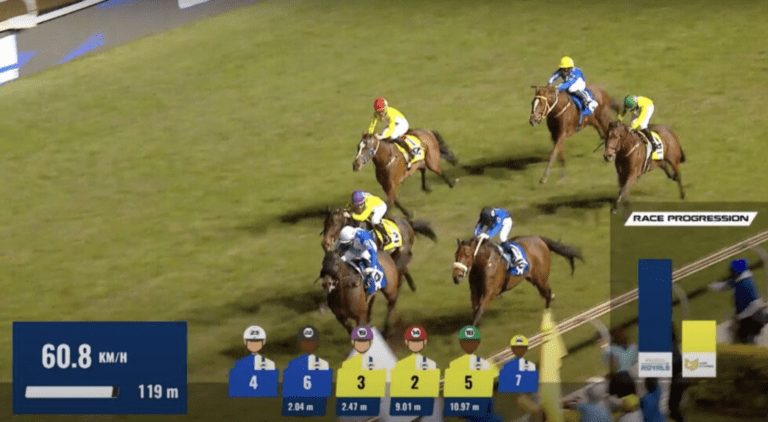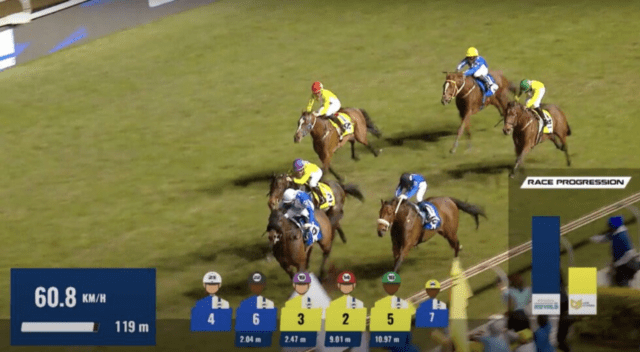 McLloyd's HPv2 trackers are the most accurate system on the market, with more than 30 indicators generated every 100 milliseconds for every single runner. The data collected is accessible in real time, with low latency, for a flawless transition to the supporters in the stands and in front of their screens. Finally, the HPv2 system is also the most convenient in terms of logistics, with no antenna or wires required.